Awards:
•OBIE
On September 9th 2017, one of the largest hurricanes in recorded history hit the coast of Florida. The damage was so catastrophic that even billboards were shredded to bits from the storm. So we took the pieces of destruction and used them to help make the community whole again.
After gathering storm-damaged vinyls from the most-affected areas, volunteers spent hours stitching the billboards together by hand.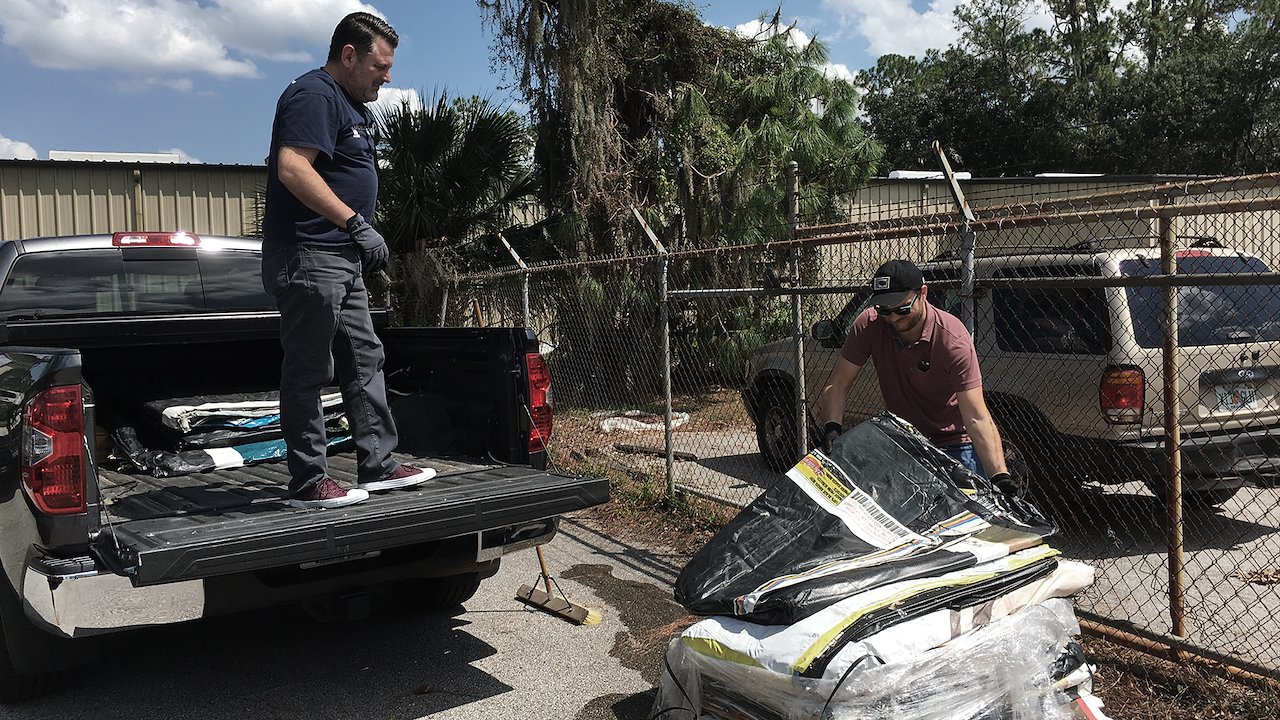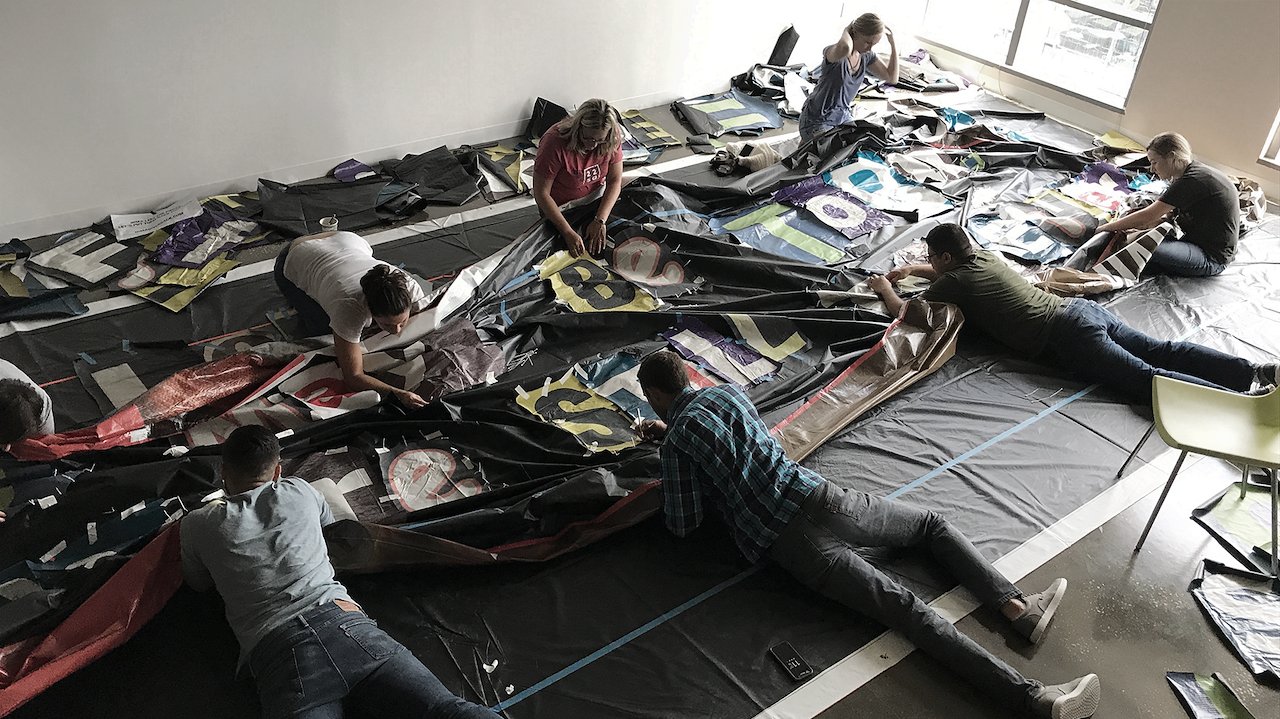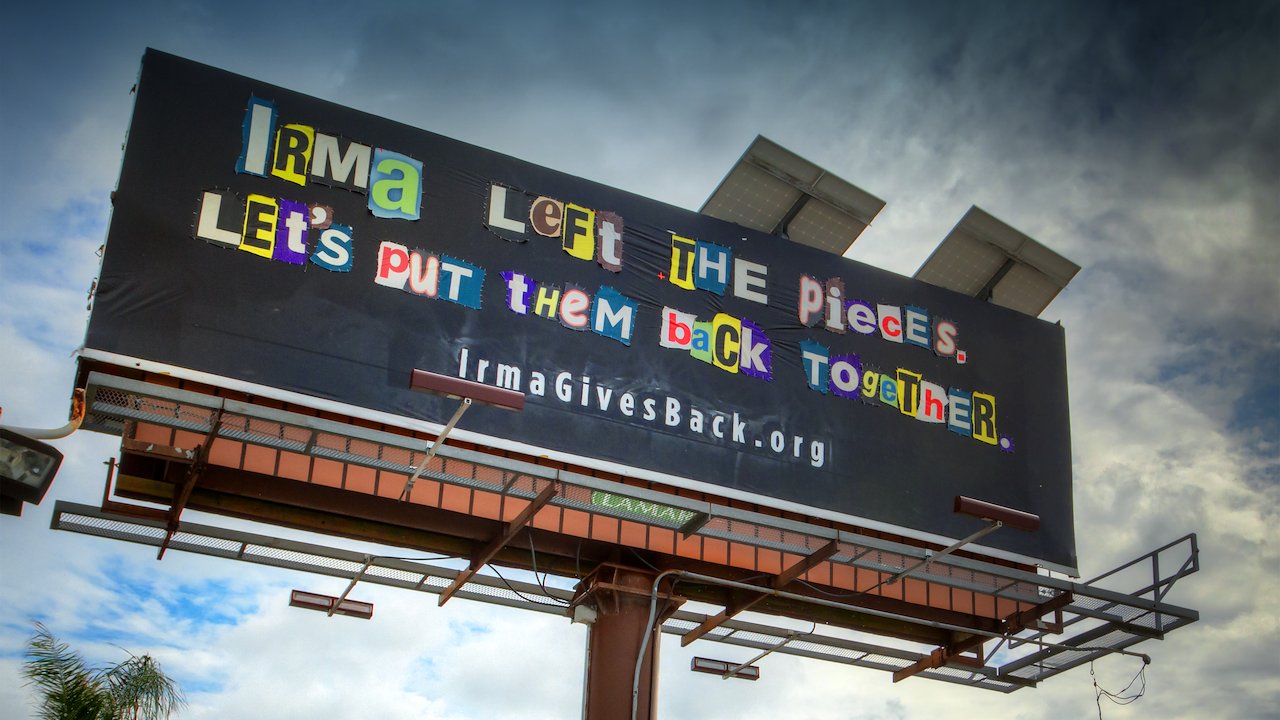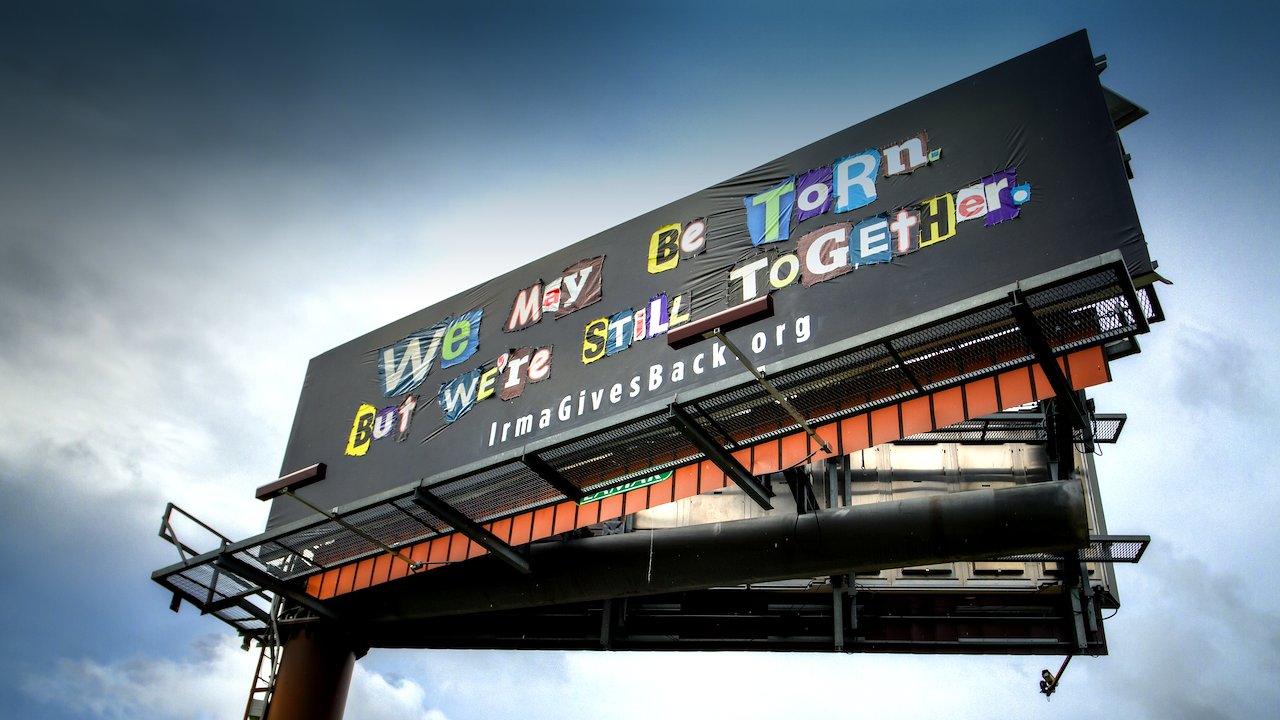 The billboards directed people to IrmaGivesBack.org, where they could volunteer their time or donate money to Volunteer Florida's relief efforts.
And to capitalize on the immediacy, the entire initiative, from concept to execution, was created in five days. And with a production and media budget of $0.